SPN, SMI et UMI
Today Professor Somlinton explains the difference between the service principal name, the system-assigned managed identity and the user-assigned managed identity!
Please note that Tony Parker's activities at Villard-de-Lans are pure fiction and serve only to explain the point.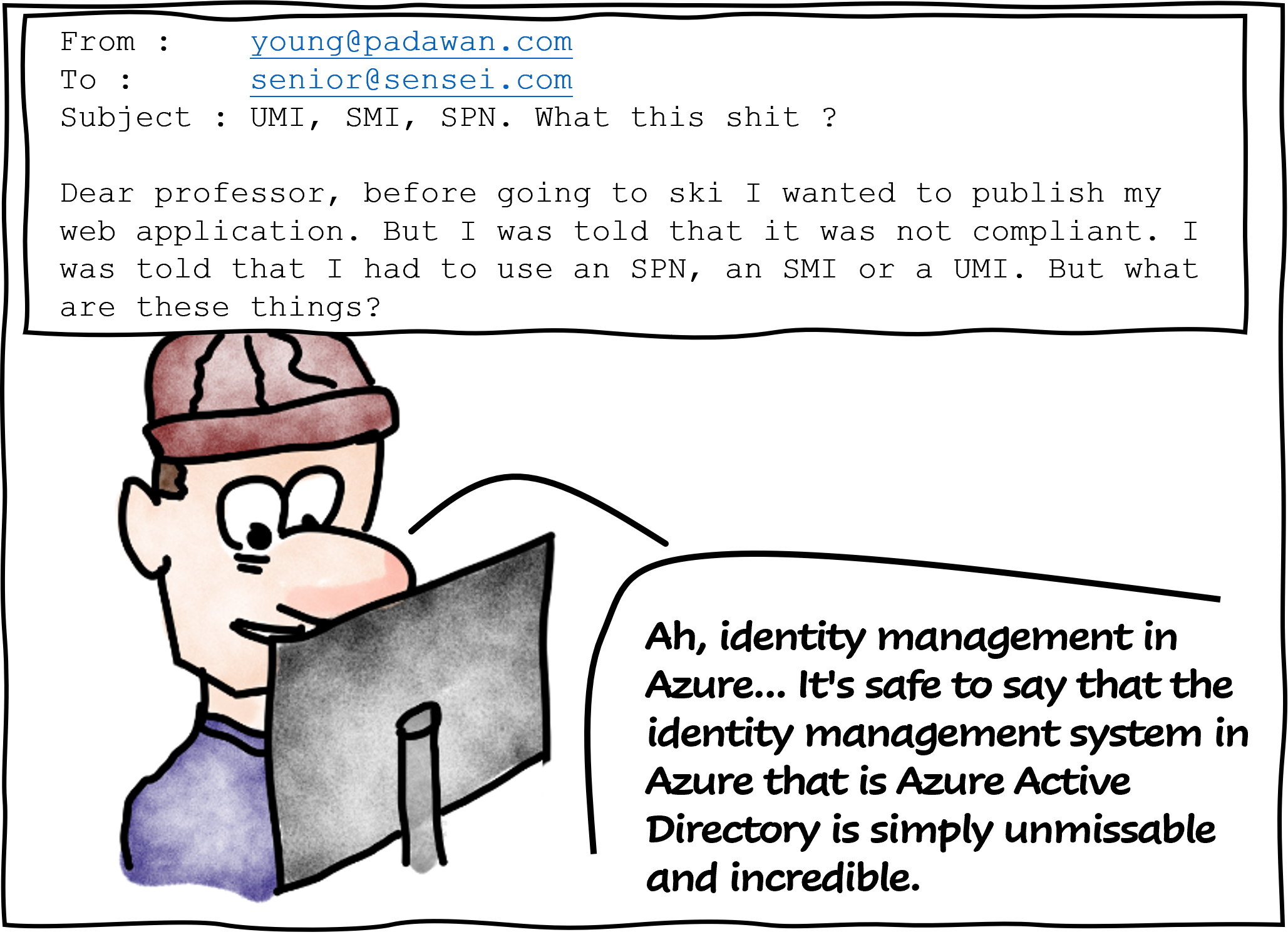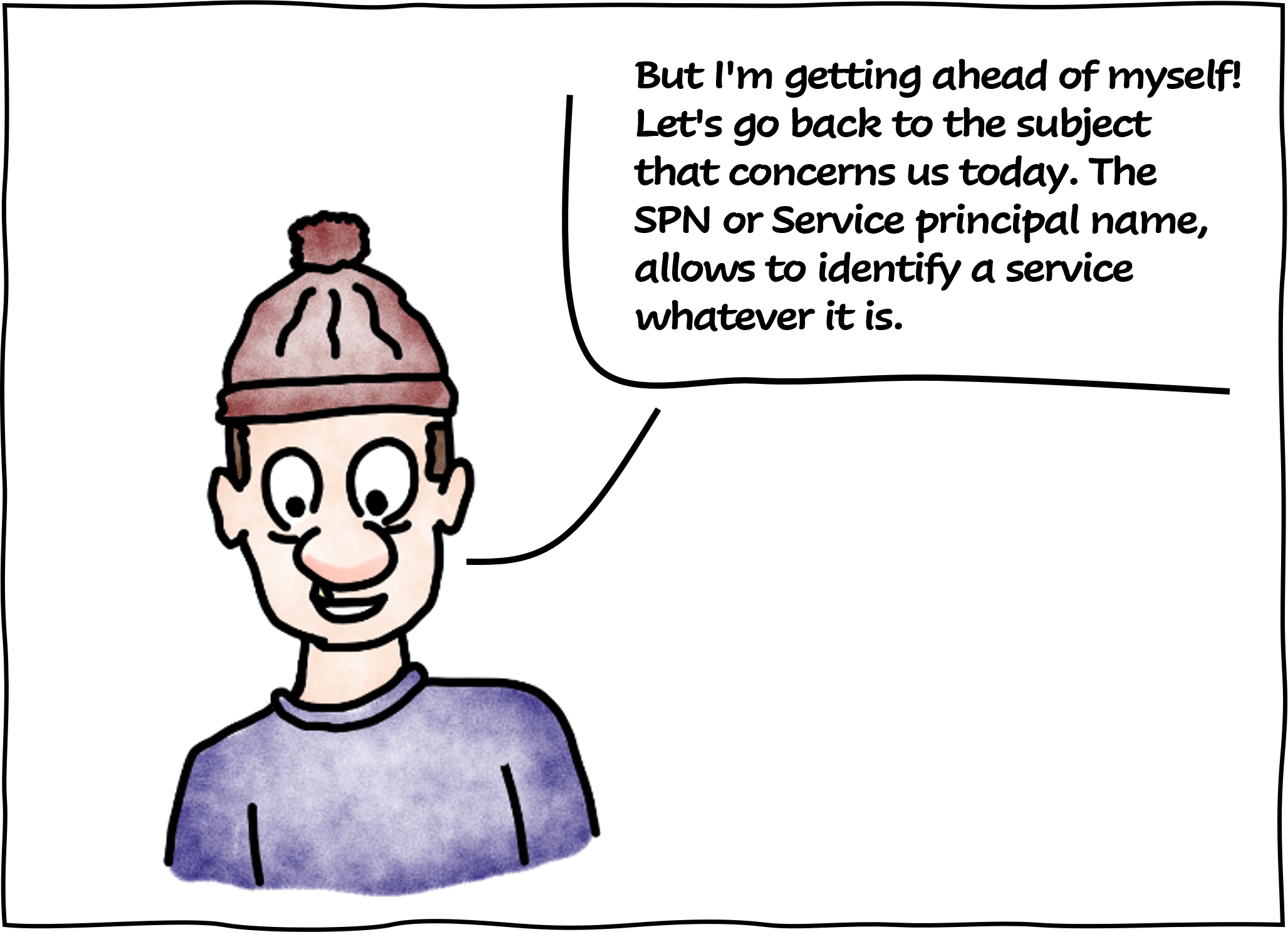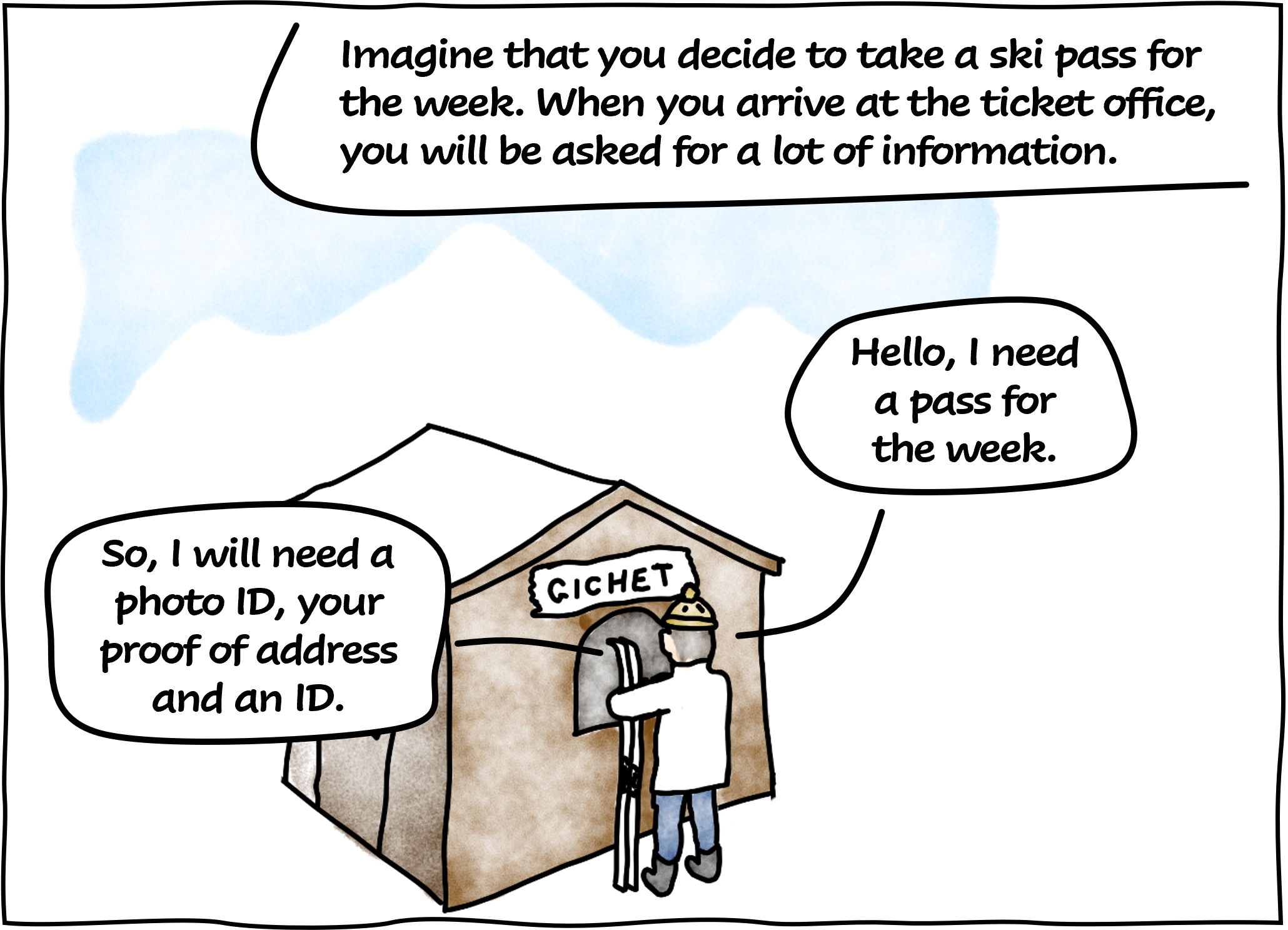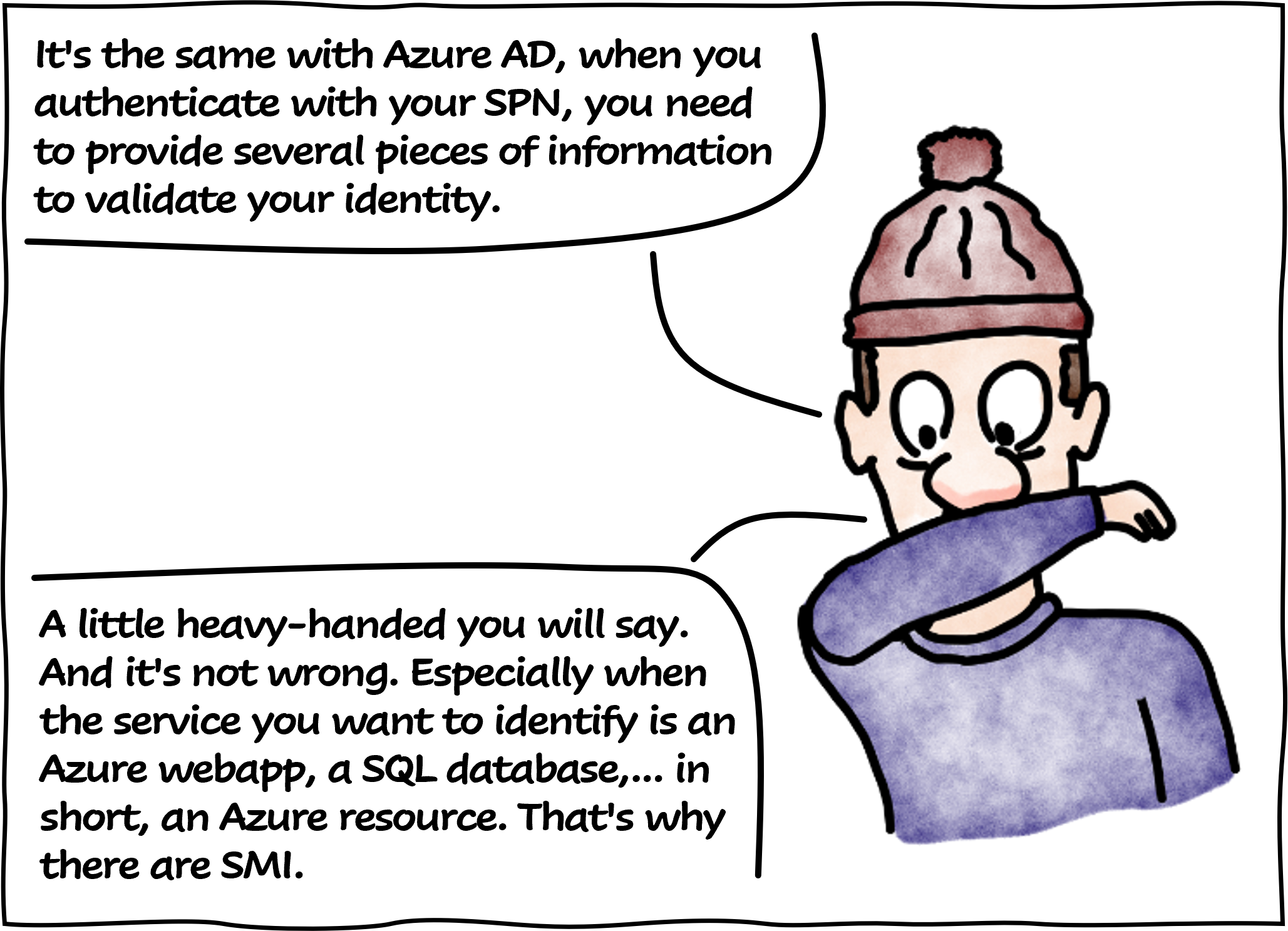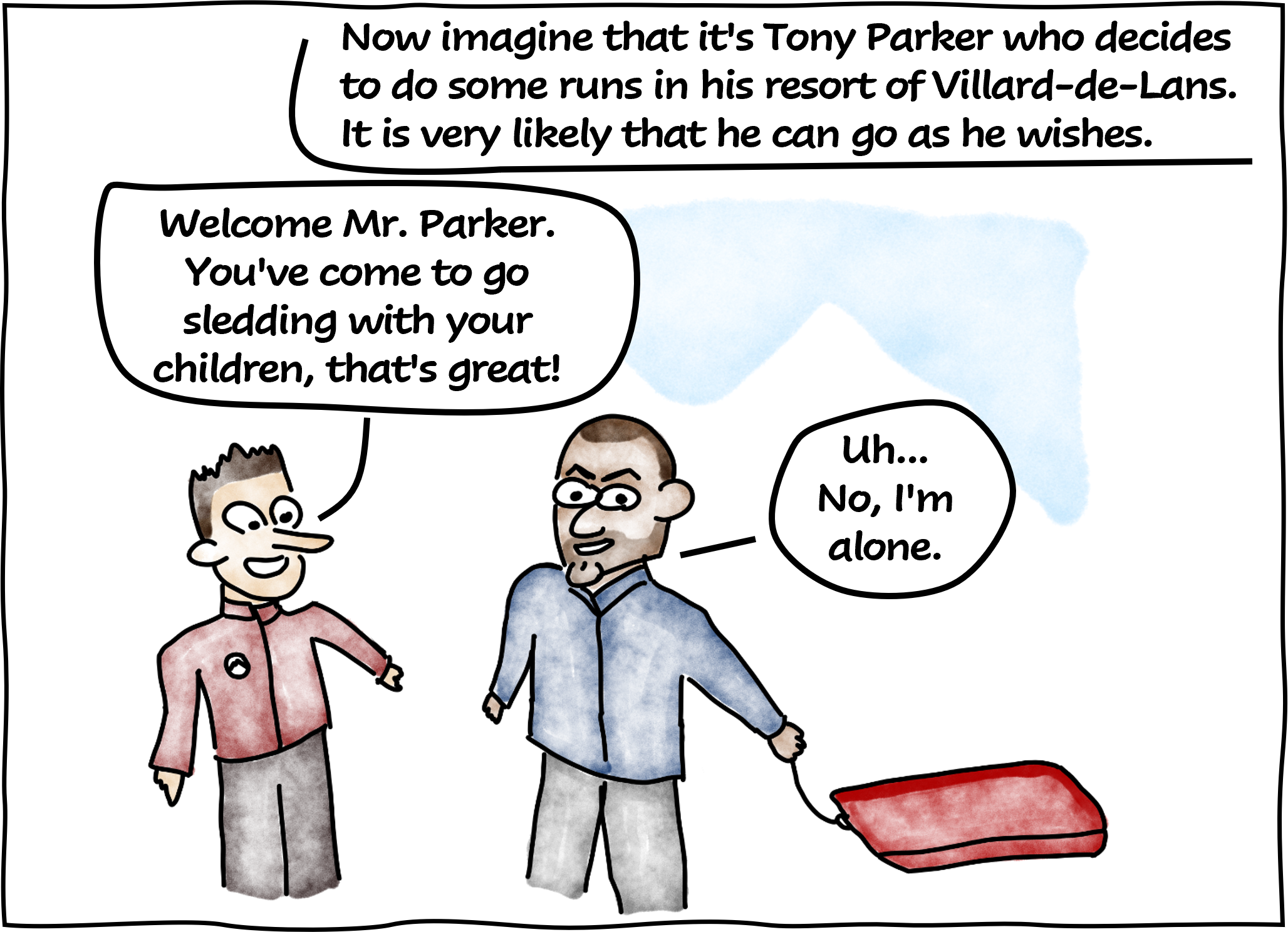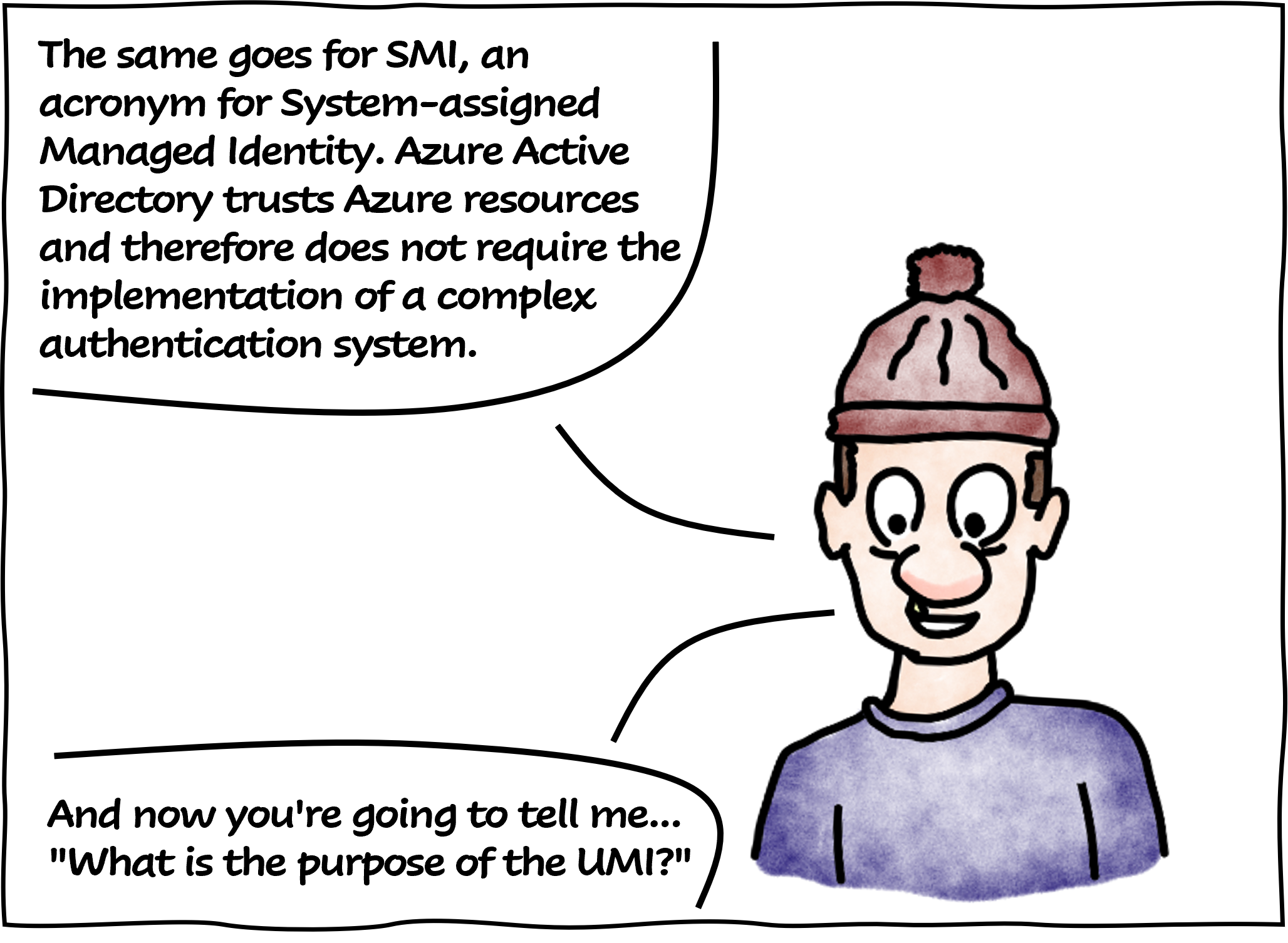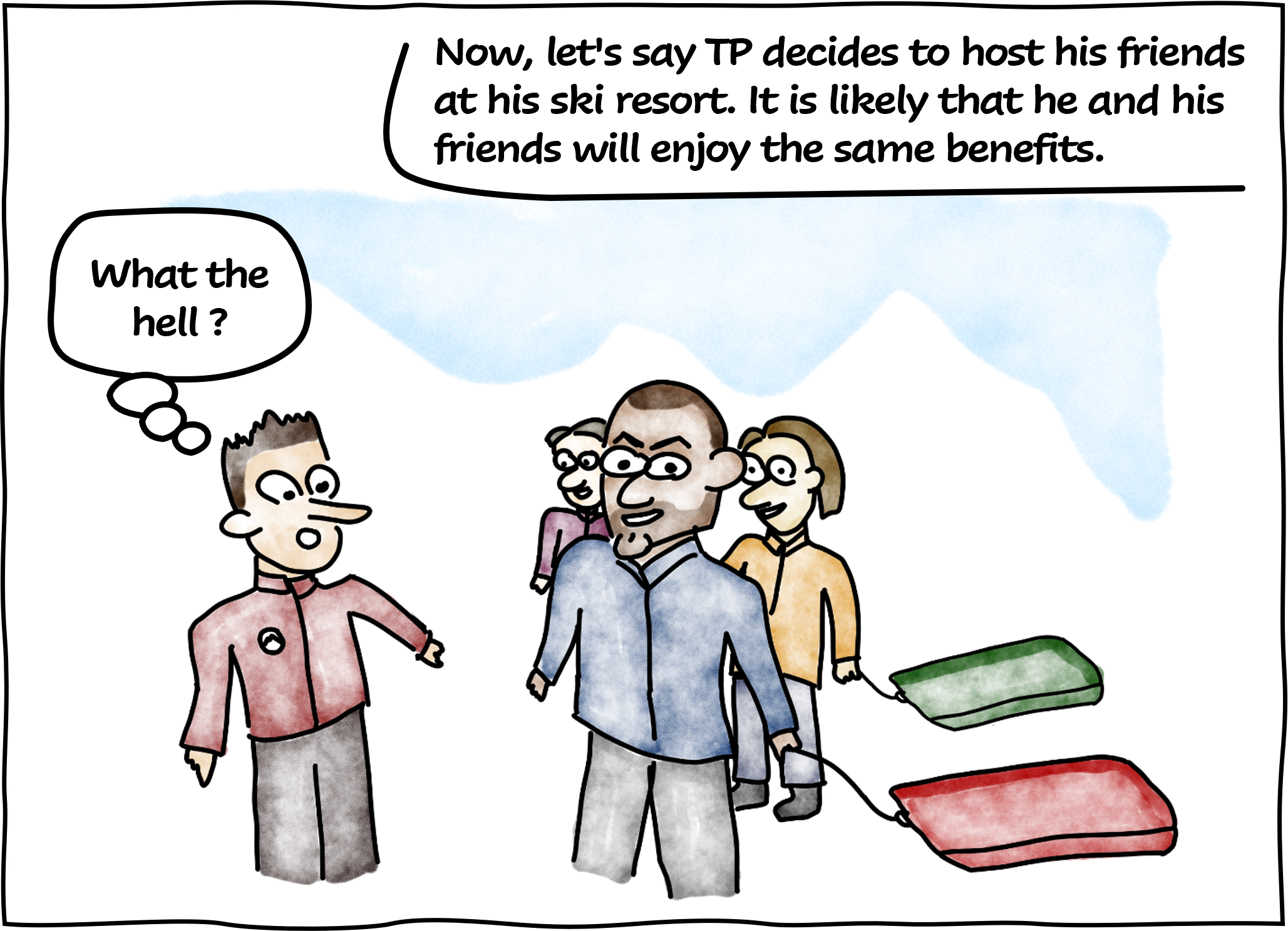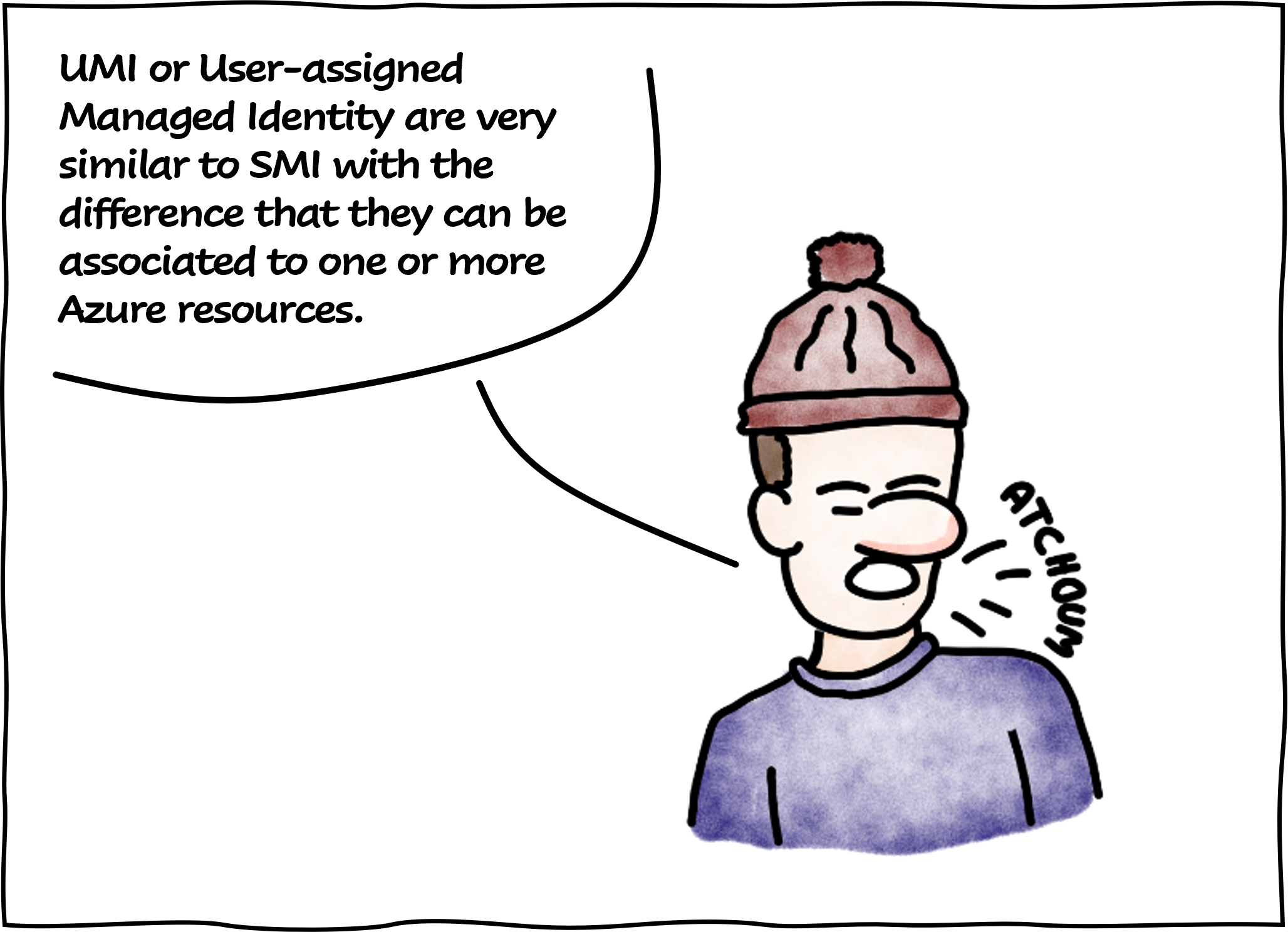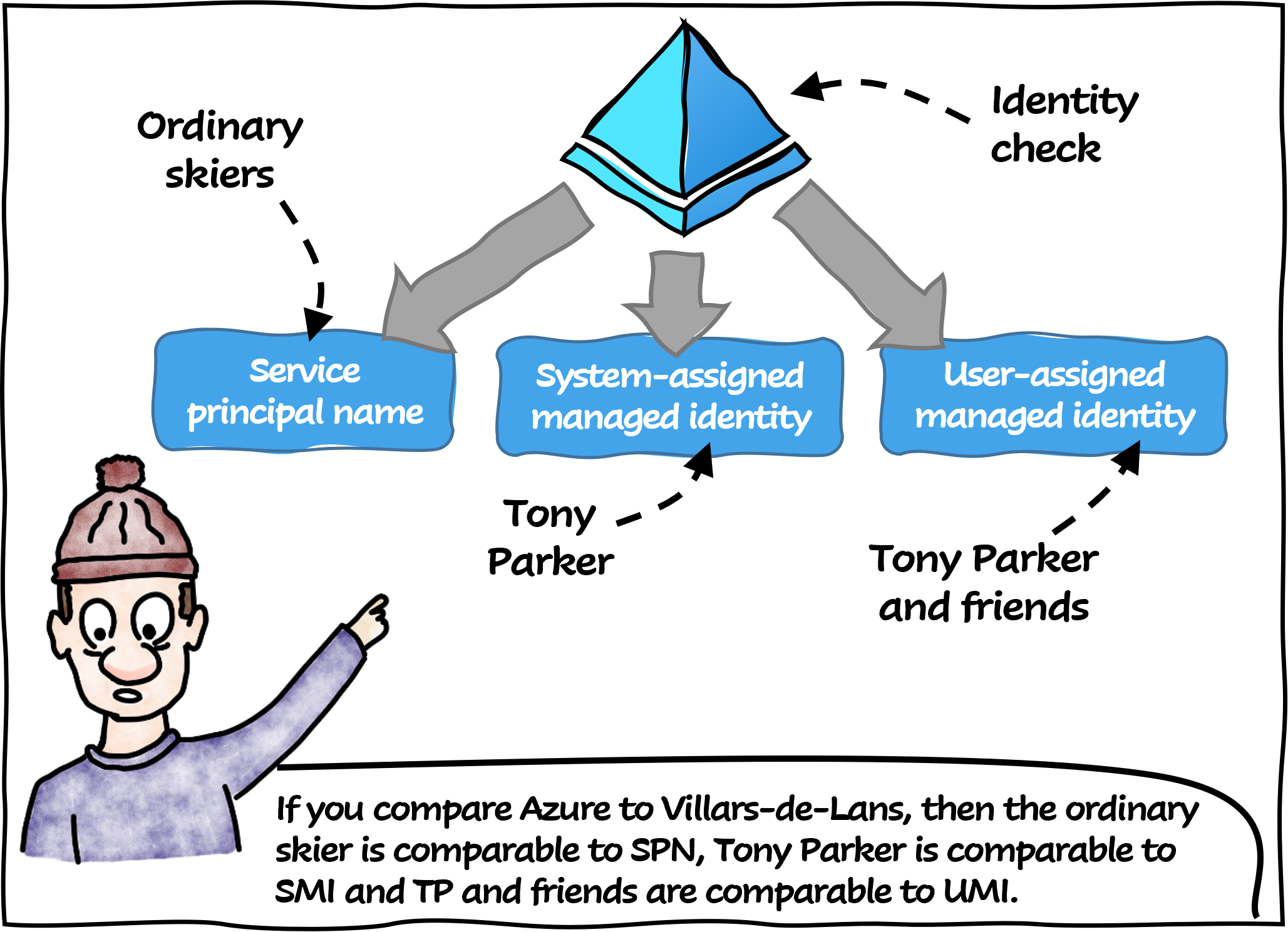 References
Thanks
Written by Philippe MORISSEAU, Published on March 13, 2023.