Private Endpoint
It's been several months since I've published articles. Indeed, I have been very busy. But, I had an idea that was in my head for several weeks. After a while, I started it!
And here is the result...
This is the first episode of a long (I hope) series. I was directly inspired by the blogs I had the pleasure to browse a few years ago (Marion Montaigne's and the LHC's).
I present you Professor Somlinton !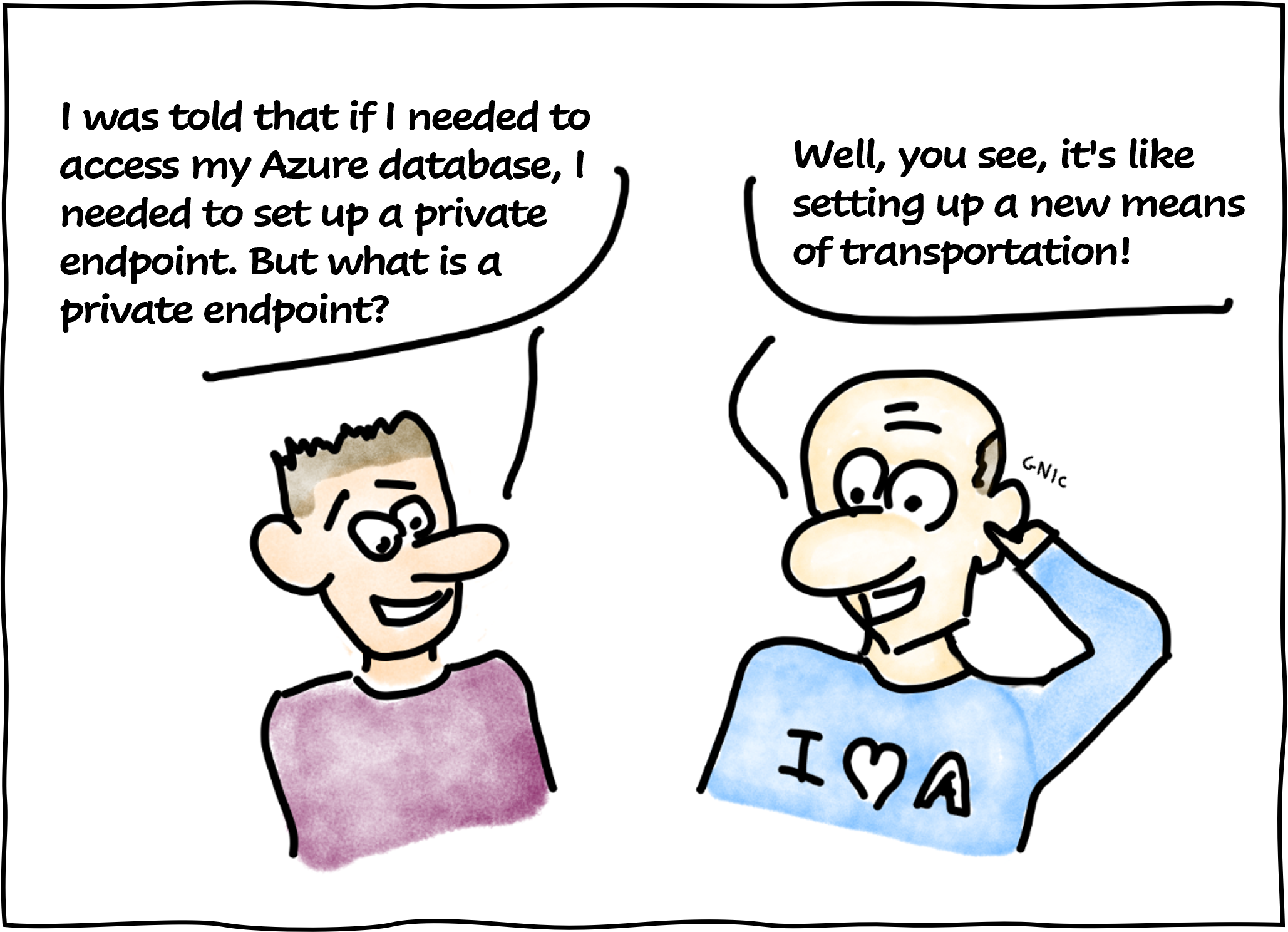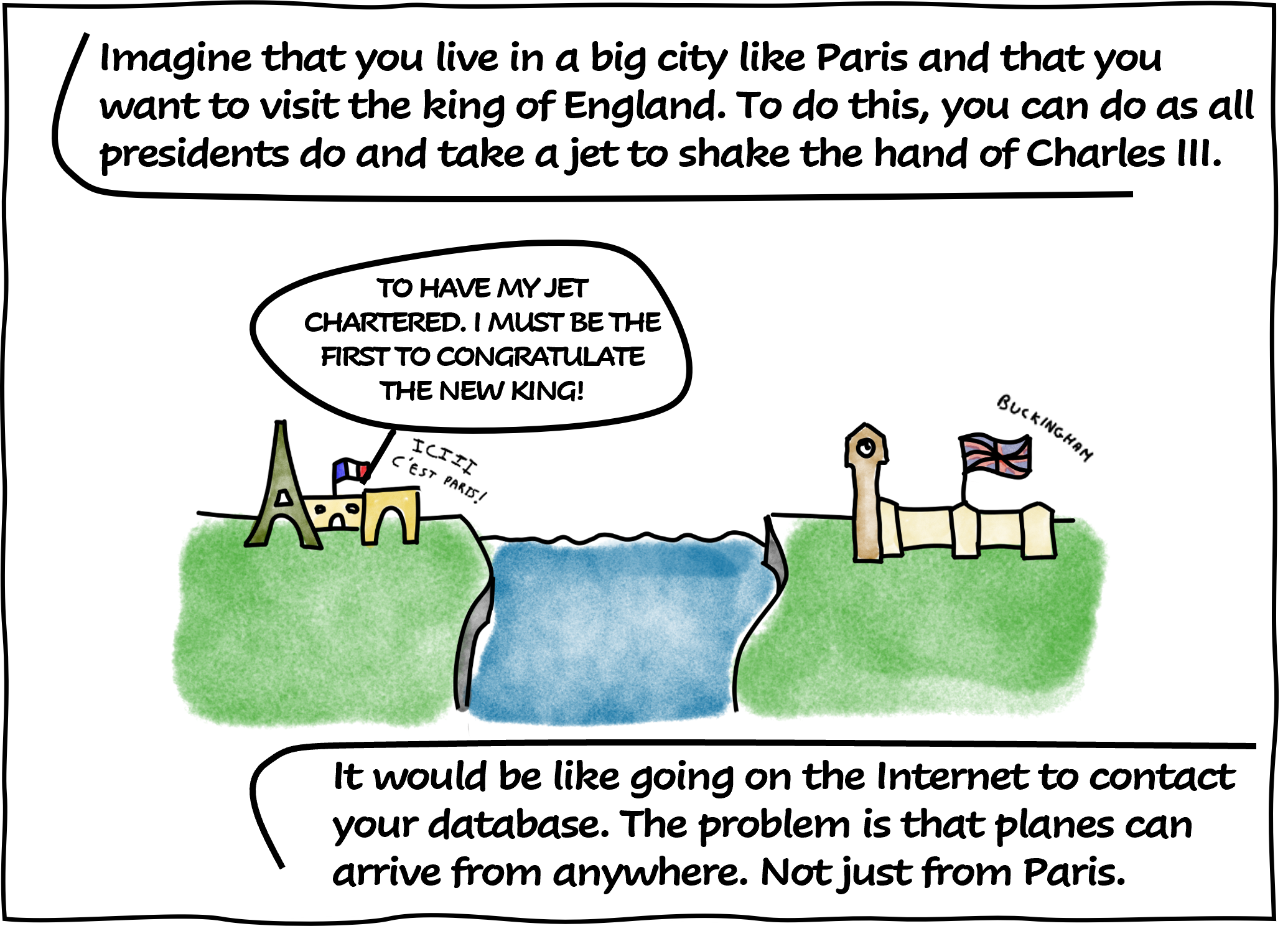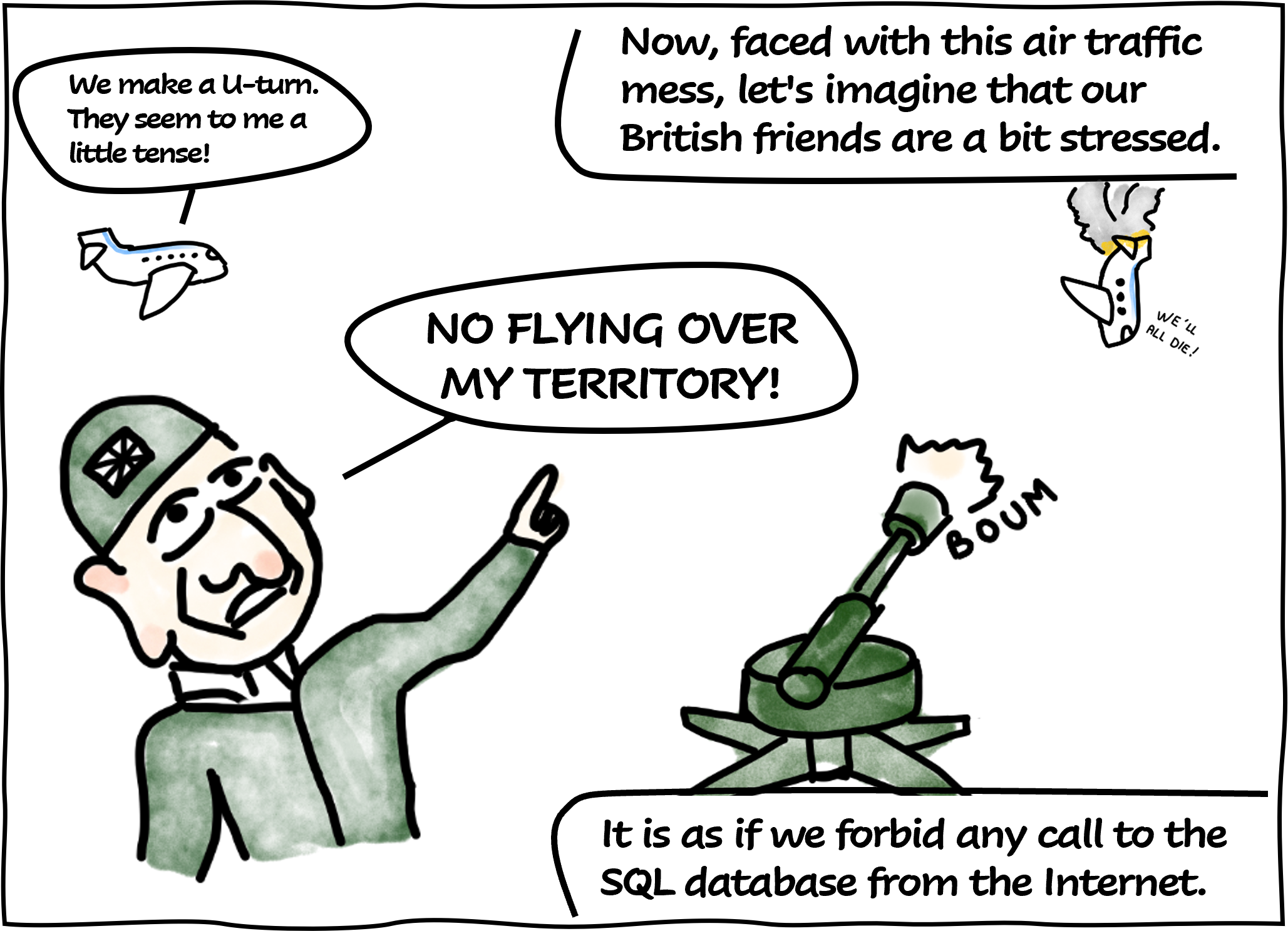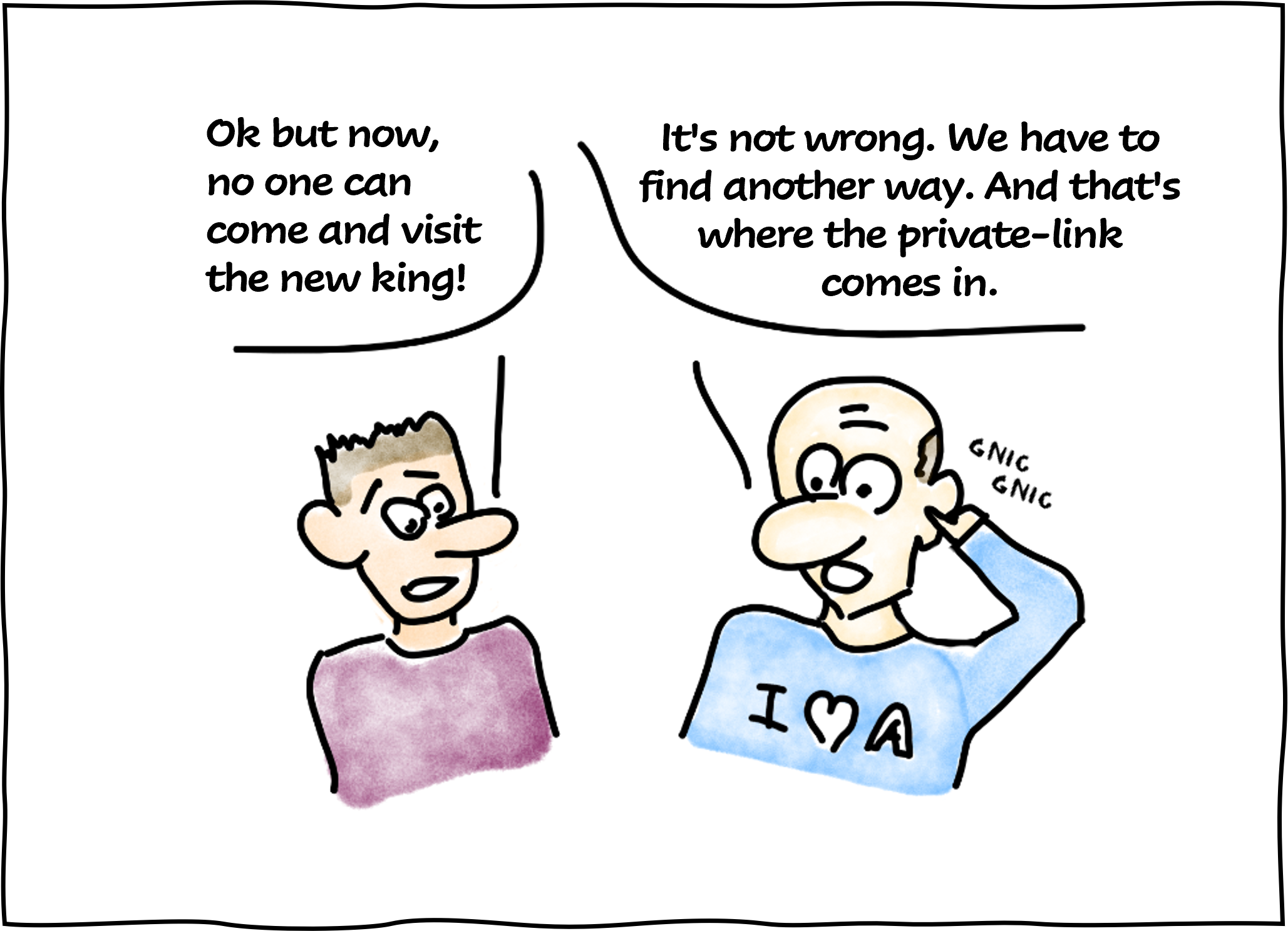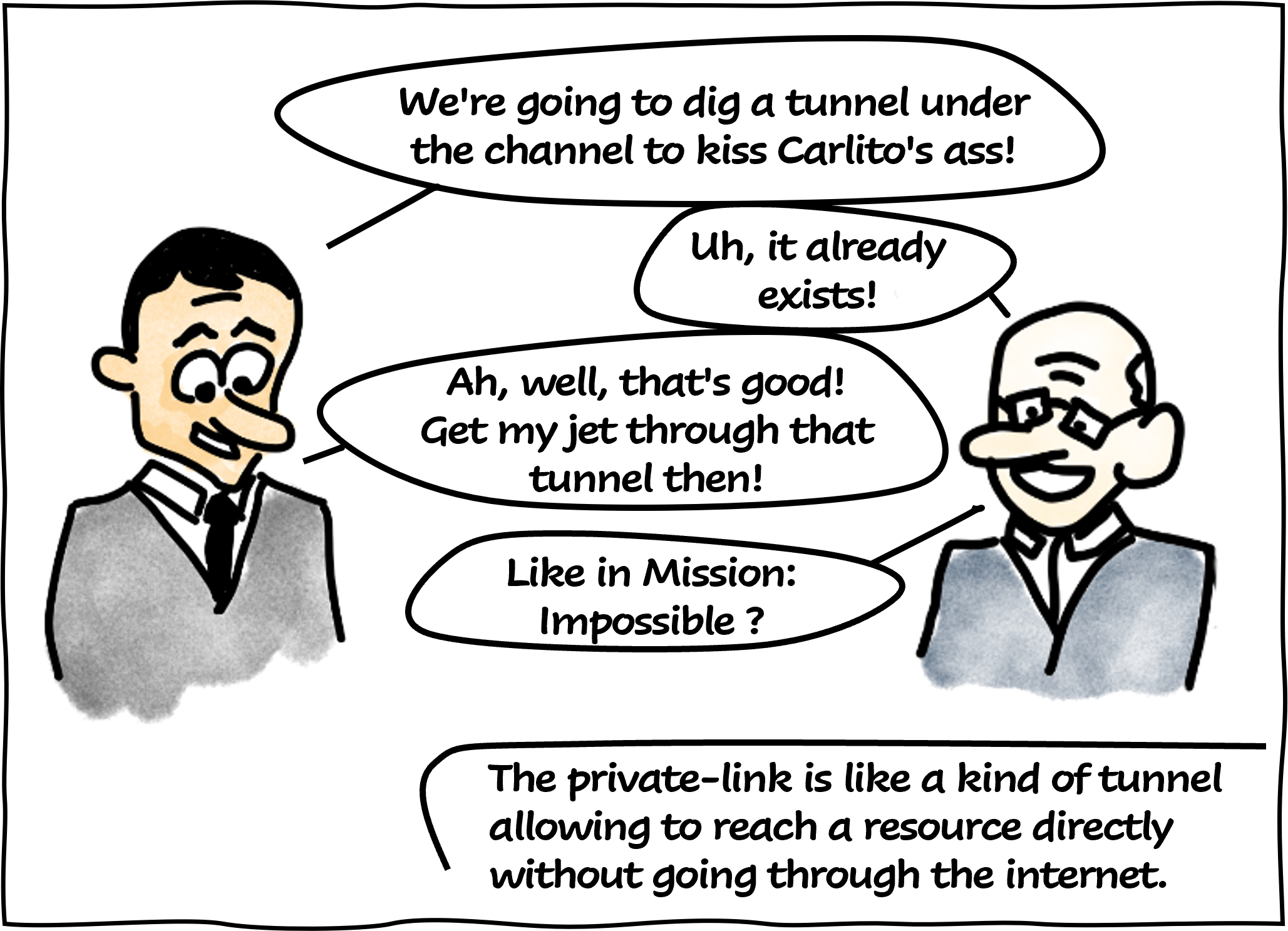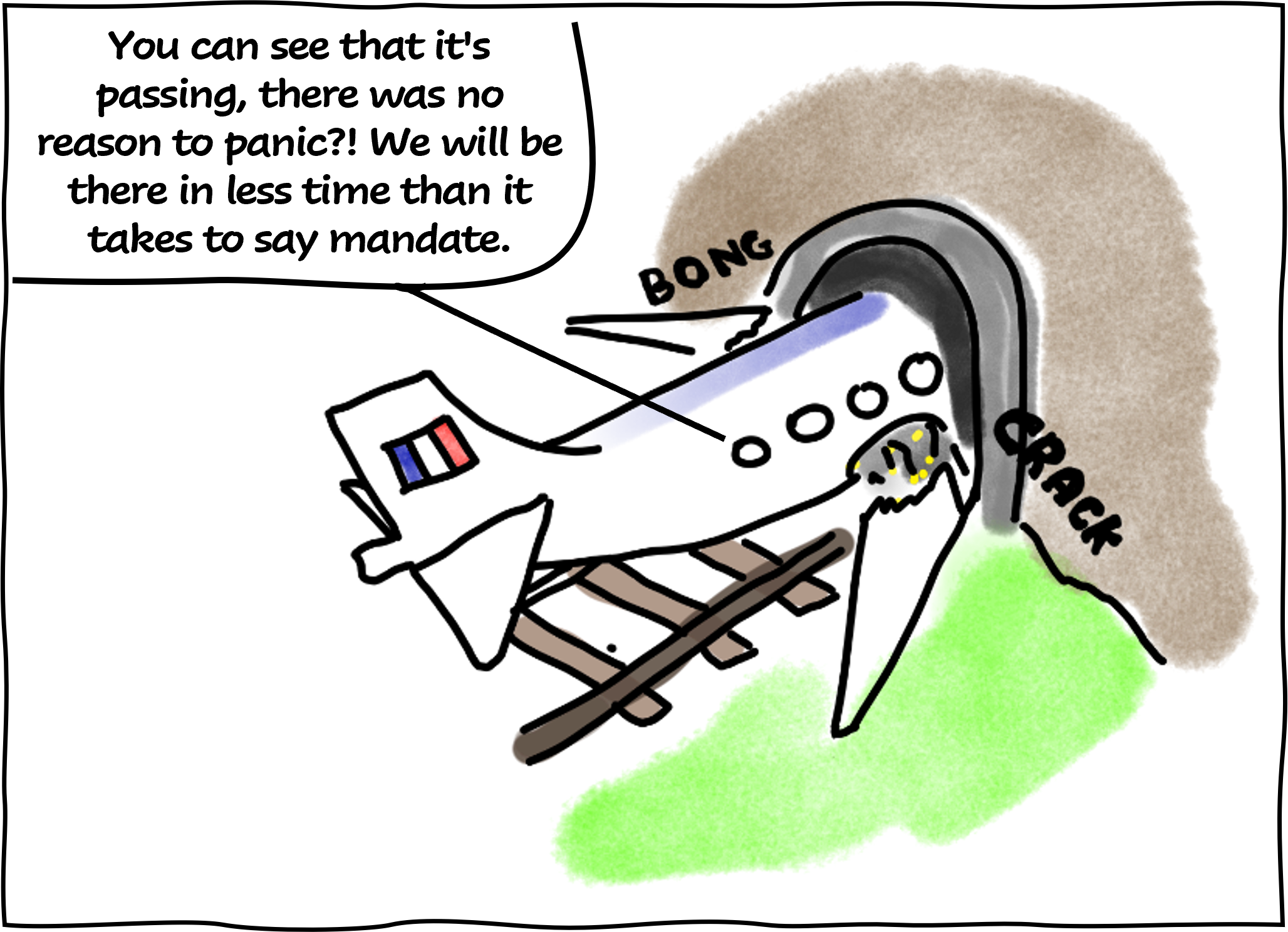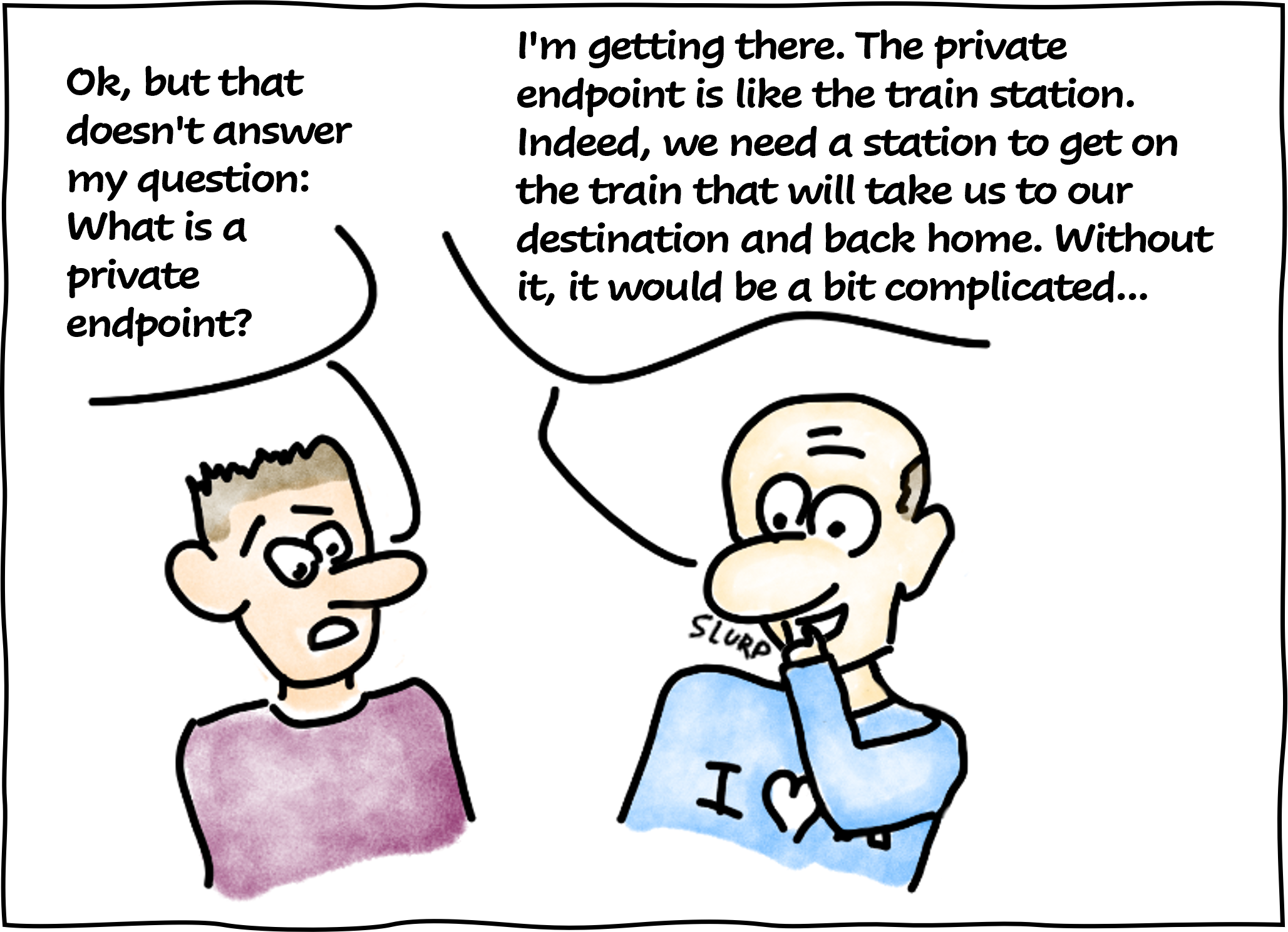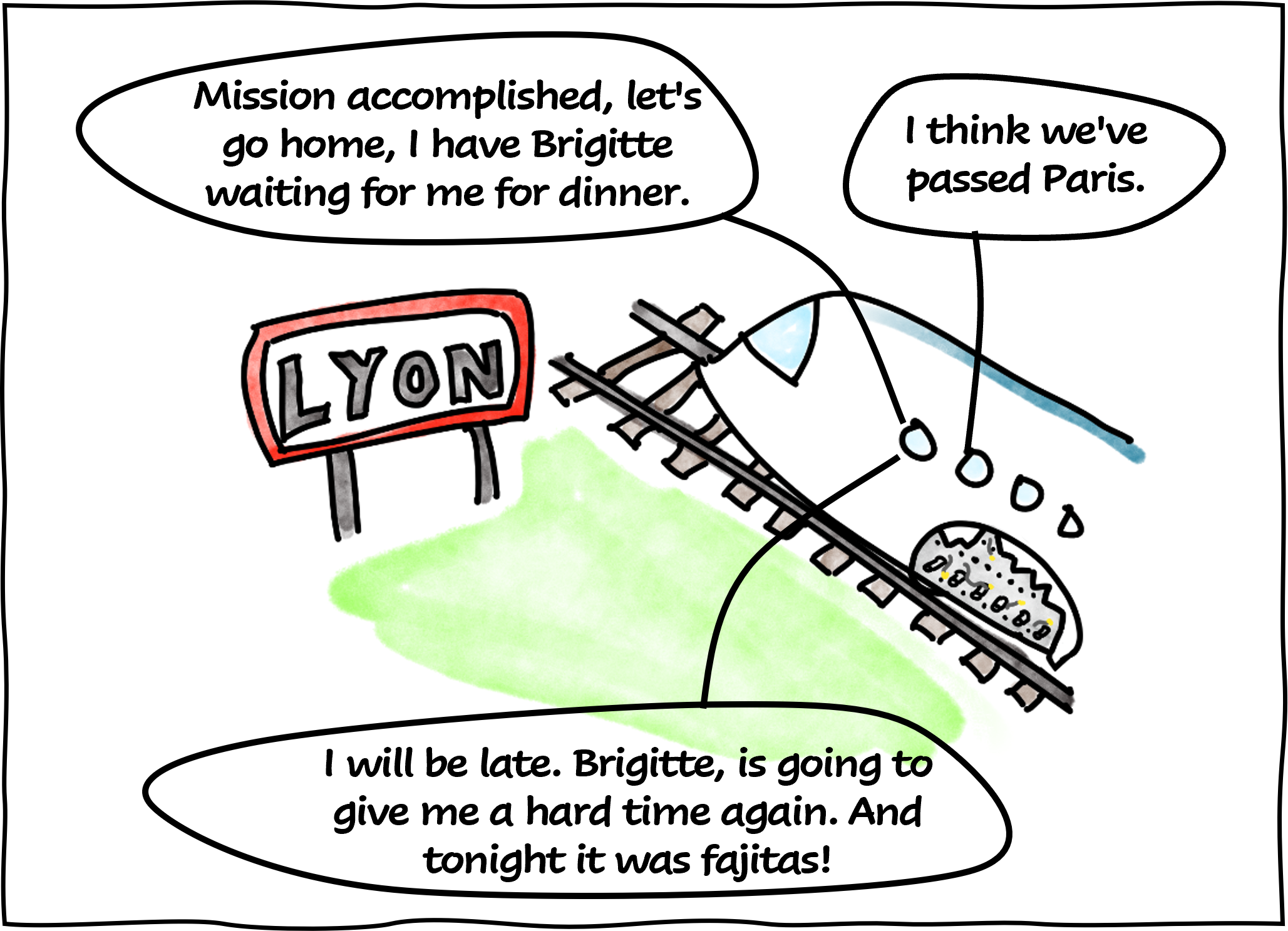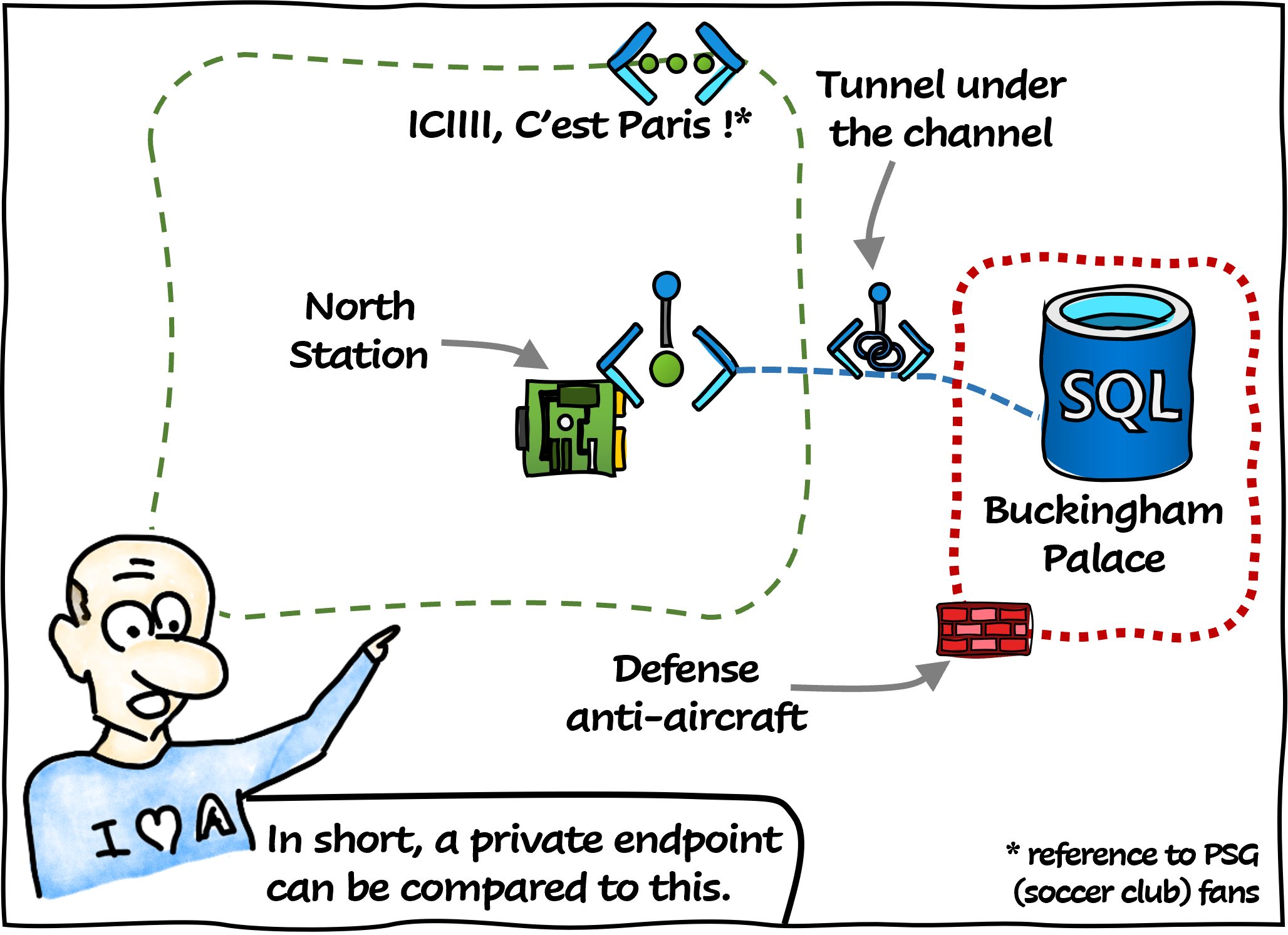 References
Thanks
Written by Philippe MORISSEAU, Published on February 11, 2023.